Madame B
rekindle your fondest memories
Walk through the doors of Madame B and allow gentle waves of nostalgia to wash over you. Hotel Burdigala's restaurant and bar boast a welcoming atmosphere that promotes togetherness and interaction. The house dishes are sure to rekindle your fondest gourmet memories, with bygone flavours and local produce. Revisited and enhanced thanks to Chef Grégory Vingadassalon's creative flair, you'll find a whole host of delectable dishes to match your mood and your appetite.
The restaurant is open every day, from 12 p.m. to 2 p.m. for lunch and from 7 p.m. to 10 p.m. for dinner.
The restaurant is closed on Saturday lunchtime and Sunday evening.
RESTAURANT MENU
For lunch or dinner, with friends of family, for a working lunch or a romantic dinner, choose a dish to match your mood and your appetite.
2 to 5 comfort dishes, 24€ to 54€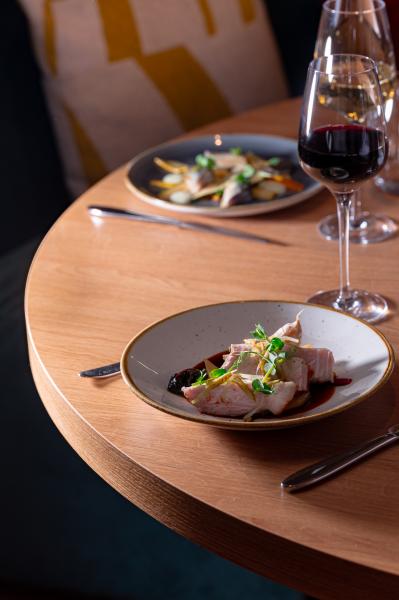 BAR MENU
Brightly lit, elegant, intimate and welcoming – nestled beneath the Atrium's light bubble, Madame B's bar serves up delicious cocktails and tasty fayre.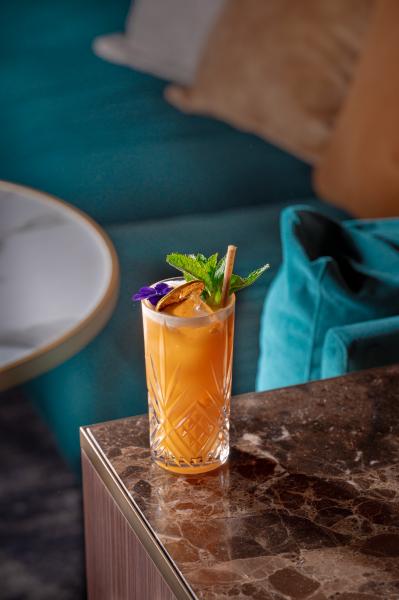 Connected cuisine,
attentive service
At Madame B, you can choose, order and pay using your phone. Our passionate team harnesses modern technology to guide you throughout your meal, recounting the story of the dishes and perhaps even revealing some of the chef's secrets…Get connected to take advantage of the moment!