Madame B
cooks from the heart
Behind the scenes in Madame B's kitchens:
Grégory Vingadassalon and his team.
With deftness and panache, the chef discreetly leaves his mark, tirelessly reinventing bygone recipes. He infuses them with his passion for multi-cultural flavours and the expertise he has gleaned during his outstanding career, working alongside the greatest chefs including Alain Ducasse and François Adamski. Southwestern French produce and seasonal recipes – he concocts deliciously authentic creations.
CLOSER TO YOU
Madame B places an onus on local, seasonal produce; both to guarantee environmental coherence and total indulgence!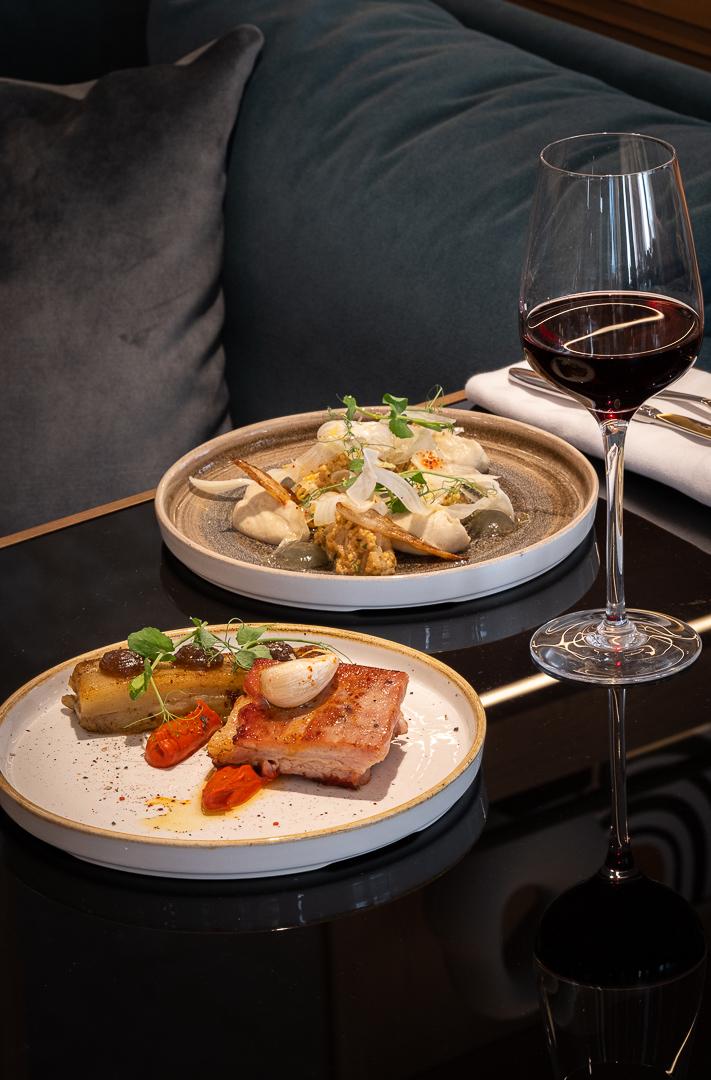 MADAME B GETS SOME FRESH AIR
In the midday sun or beneath a starry sky, enjoy a mellow Bordeaux moment on Madame B's terrace.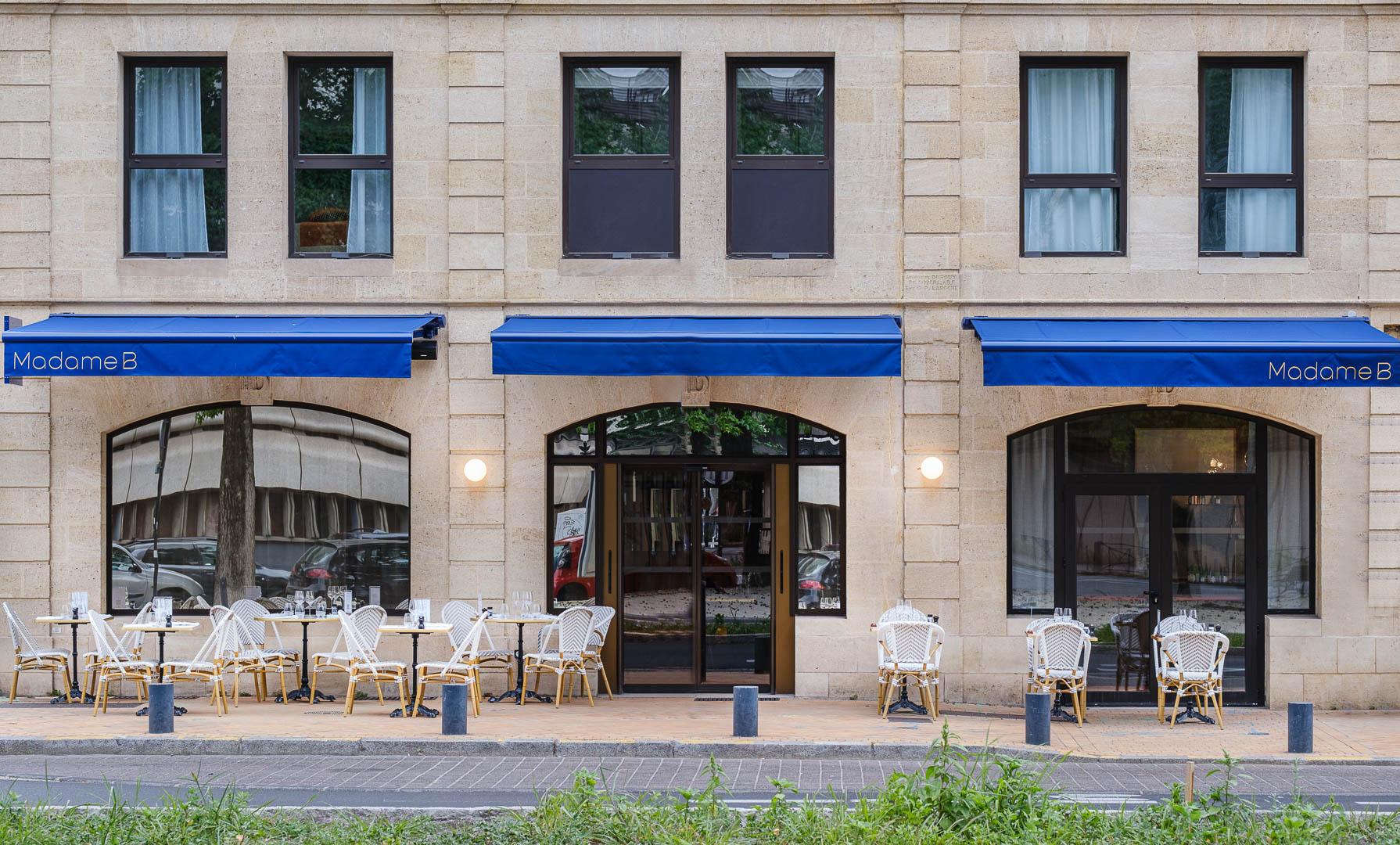 YES CHEF!
Chef Grégory Vingadassalon learn the ropes in prestigious establishments, including Gabriel in Bordeaux and Saint-James in Bouliac. His flawless expertise combines with his very own brand of creativity, which is unmistakable from the first bite.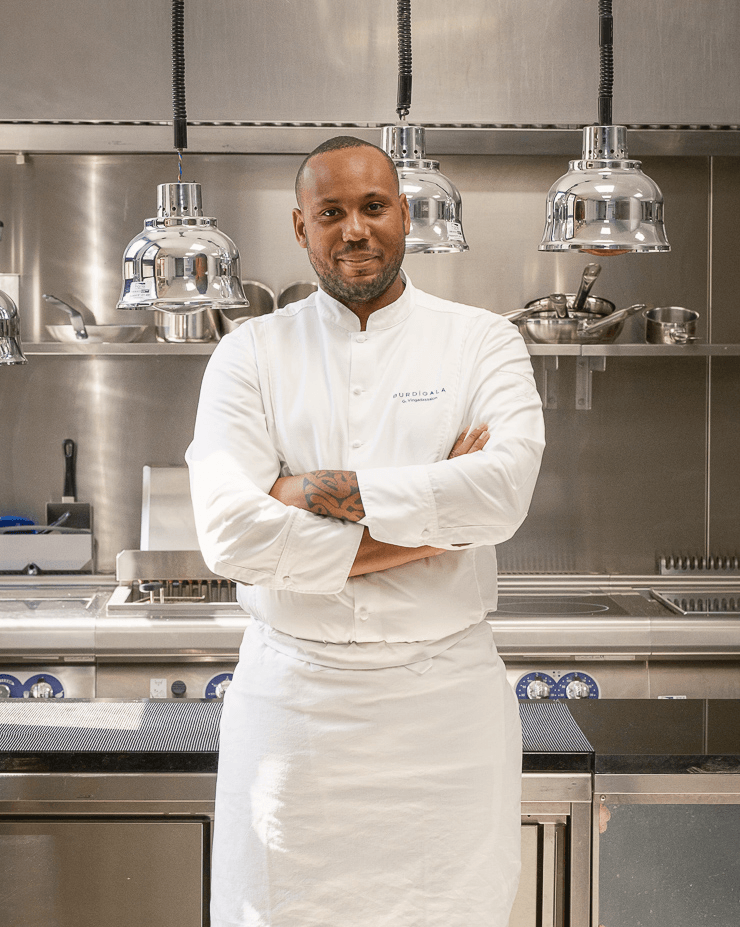 Our childhood favourites,
reinvented by Madame B
Weary of the starter, main, dessert concept? Madame B gives you free rein to organise your meal as you see fit!
For lunch or dinner, choose from a number of sweet and savoury, hot and cold comfort foods. 5 menus - from 2 to 5 dishes - will take pride of place on your table.
Vinaigrette leeks, gravlax mackerel and white Blaye asparagus
to surprise your tastebuds!
The Chef may make weekly changes to the menu.
Swiss chard gratin, cabbage leaves stuffed with confit lamb, Wilfried Bardet veal
Breathing fresh life into bygone recipes!
The Chef may make weekly changes to the menu.
100% vanilla millefeuille, passion fruit baba au rhum, chocolate-praline crisp
Paying tribute to simple and tasty desserts!
The Chef may make weekly changes to the menu.